Hello Doges,
To close out August strong, we want to bring you a preview of our Mobile Wallet in development!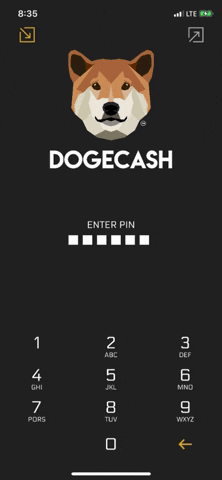 Akshaynexus is working extremely hard to bring us this first version for iOS. We would like to thank BreadWallet for the core and HODL for the UX. It is a simple wallet to start by supporting our new HD wallet BIP 39/44. This will make for much easier recovery of wallets on mobile devices.
Next round will be Android so stay tuned!
We would like to thank everyone who signed up during our SignalHub closed beta registration. In roughly 2 weeks we will be opening up the actual beta for SignalHub! Those that did sign up for the closed beta keep an eye out on your emails for your temporary login details for your special accounts. The team really needs all of you involved in the beta to ensure we bring the best product possible.
The next major wallet update will be coming out as well in the next 2 weeks. We've been working hard on some new stake protocol upgrades and bug fixes. With the help of PIVX and other developers we have made PoS much more secure and PIVX forks safer. The plan is to roll this out asap.
Lastly our web team is working hard in the background to upgrade and enhance our servers. Upon completion we can roll out those fancy tools I have blogged about previously. These upgrades are essential for the network to provide the DogeCash services and products.
We appreciate all the understanding while we work on this. It will provide us a strong foundation for our future. We plan on downtime for maintenance, but we will announce accordingly if need be.
We hope you good Doges had a great summer. September is looking to be a very good month for DogeCash!
See all you joe-topians next week. :dogedab: